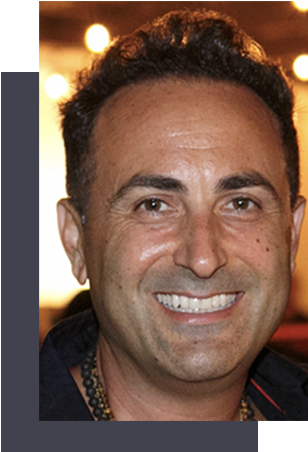 Nick Karapetian Jr.
Team Member
Los Angeles, CA
Quick Facts
25+ years of expertise as a Founder and CEO
of companies specializing in
• Technology
• Branding
• Marketing
• Foodservice Operations
• International Distribution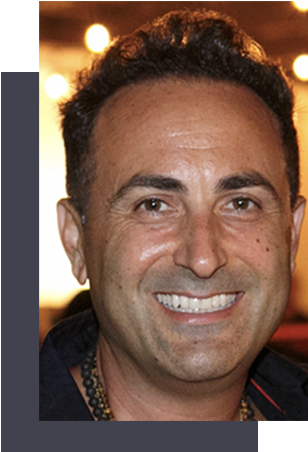 Nick Karapetian Jr.
Team Member
Los Angeles, CA
Quick Facts
25+ years of expertise as a Founder and CEO
of companies specializing in
• Technology
• Branding
• Marketing
• Foodservice Operations
• International Distribution
Vahe "Nick" Karapetian Jr. is the co-founder of MFM
soft
, a software company developing AI-driven solutions for consumer product companies to optimize their brand presence across their customer's digital environments. Nick's vision in consumer related trends has allowed him to successfully build and exit multiple companies.
One of Nick's early accomplishments was the founding of an industry leading sales and marketing company, Certified Management Group. Their focus was helping consumer packaged goods companies navigate an extremely complex network of independent foodservice operators and distributors, securing product availability on food trucks, bodegas and other independent retail outlets that generated organic, profitable, and sustainable growth for some of the world's largest brands. Their support included sales strategy, brand marketing, distribution, order management, market analysis, and data collection services in varying channels of trade such as Wholesale, Re-Distributor, DSD, and Convenience Retail. Nick exited this company in 2020.

Nick's entities are also responsible for introducing and sparking the gourmet food truck boom by being the first to use social media in the foodservice industry as a tool for marketing. Nick's other business interests are embedded in technology. Nick is a co-founder of multiple IT companies that range from marketplace management software solutions to AI-driven security enhancement systems. Nick also has multiple patents including the invention of the ear language translator.

He is widely considered to be an expert of Latin consumerism, serving as one of the architects of the importation, marketing, and sales of consumer packaged goods to the United States from Latin American countries in the retail and foodservice channels of business. He has leveraged this vast experience, having consulted with, and help manage multiple national CPG brands throughout his career to tap this source of growth for their brands. His passion for the evolution of business and for innovation will provide opportunities for generations to come.

Currently, Nick is the co-founder and CEO of MFMsoft, which has developed an AI-Driven Operating System Software called Mobi that enables product companies to control their product assets such as images, information, and much more on their customers 3rd-party systems.

Nick devotes a tremendous amount of time and energy in his family's global philanthropic efforts and more importantly helping those in need. He currently resides in Los Angeles, California with his wife of eighteen years, their three sons, their animals and those animals rescued and fostered who are looking for new loving families.